Among the available means of transportation for travelling including car, train, airplane… motorbike bring the unique sense of adventure and most importantly the feeling of freedom that you can only experience when riding motorcycle.
There is no other word to describe the pleasure of riding at high speed on highway, enjoying cold wind blowing on your face and watching road and sublime scenery opens in front of you.
However, motorbike travelling can post some risks like accidents that can suddenly happens without any warning leaving you with fear, wounds and can even take your life. This article will provide you with essential tips and advice to have successful motorcycle travelling trip.
Choosing Motorbike For Short Or Long Distance Travelling
The question is that whether you should only choose motorbike for short travelling or even long distance travelling is included. I think that it depends on how much thrill and adventure you are ready to take since long distance motorbike riding can be quite convenient for stopping and taking at rest when tired. You can break down the planned road trip into smaller road sections for logically stop the motorbike for resting.
Without any doubt, motorbike is perfect for short distance travelling since you can get to the destination fast as well as enjoy the road that it takes you to the fullest and feed your eyes on the breath-taking beauty of nature on the road as you pass by.
Tips To Improve Your Motorbike Travelling Experience
Always Wear Enough Protective Gears And Clothes To Ensure Your Safety
Wearing enough motorbike protective clothes and gears is the key to prevent yourself from getting into accident and lower the damages of injuries if you ever get caught in a traffic accident.
Among motorbike protective equipment, helmet is the most important piece since it is the protector for your head – the crucial body part. Wearing helmet will protect you from major injuries in the head, face and neck areas.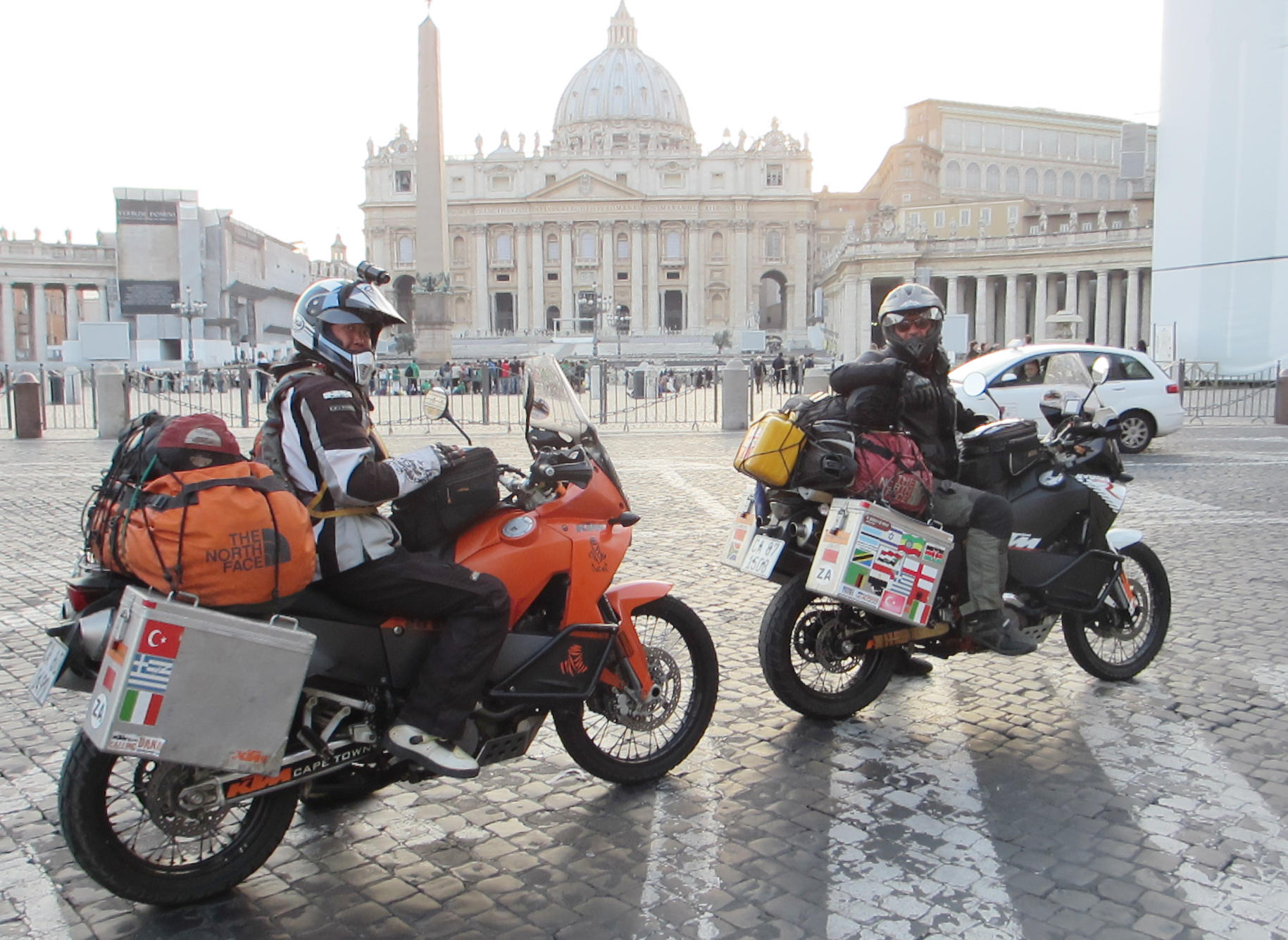 Moreover, you also need to know that there are other gears you need to equip yourself with.
For example, you need durable rubber sole boots to keep your balance and protect your feet, a leather jacket that can shield you from rain and wind, a pant with padded in important areas like knees, and leather gloves that keep your hand warm and protect your hand if the motorbike fall onto ground since it is a natural mechanism for you to put your hand first.
Remember To Pack Light For Motorbike Travelling
Travelling light is the final thing you need to remember, and as you know the riders need to keep the minimum amount of luggage to set on the motorbike. Thus backpack is the ideal choice for motorbike riders, and if you still feel like you do not bring enough things, you can always buy at gas station stops.
In the travelling bag, there are must-have items that you need to ensure to bring with you: maps, GPS so you know where you are, how to get to destination, and also the hat, sunglasses as well as other accessories depending on season.